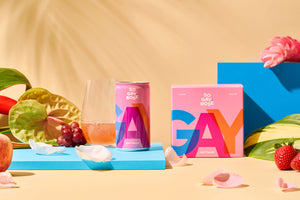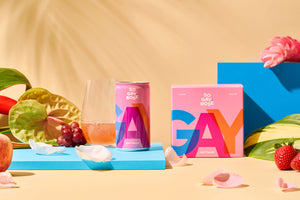 We're So Ready, to Get You SO GAY
Shop Now
No Strings Attached
8-pack
FREE SHIPPING
Each can is equivalent to one glass of wine (187ml) Excludes taxes, shipping and hangover shame.
We're SO GAY!
As a queer-owned brand, we're reclaiming the phrase "So Gay" to be "So Great," embracing the joy that comes when you live your most authentic, colorful self.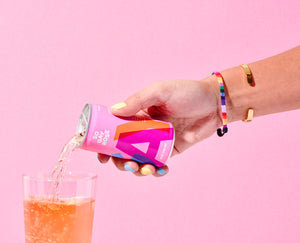 What Does Gay Wine Taste Like?
Produced in California, our rosé is strong and crisp; a little fruity and a little flowery, just like us. Best served chilled, drink it straight from the fridge or over ice. Either way, it always goes down easy.

We work with local partners in each of the cities where our wine is sold, to give back to LGBTQ organizations in the area. For more information about our give back program and to nominate a group or cause, email hey@sogayrose.com